Welcome to Camino Real
Discover Our La Paz & Santa Cruz Bolivia Hotels
Offering the best of Bolivian hospitality in two distinctive luxury hotels, Camino Real Hotels are designed to provide discerning corporate travelers, families, groups and couples with the highest standards of luxury, service and style. Our hotels in the cities of La Paz and Santa Cruz are situated in highly sought after locales, just moments from local businesses and government offices along with top attractions, shopping, dining and nightlife destinations.
While Suites Camino Real and Hotel Camino Real are unique in their style, design and décor, what they share in common is a commitment to warm, personalized service that is in tune with the needs of each guest. Whether you are visiting Bolivia for work, leisure or a little of both, Camino Real Hotels offer the ideal business and social hub for a relaxing, rewarding stay.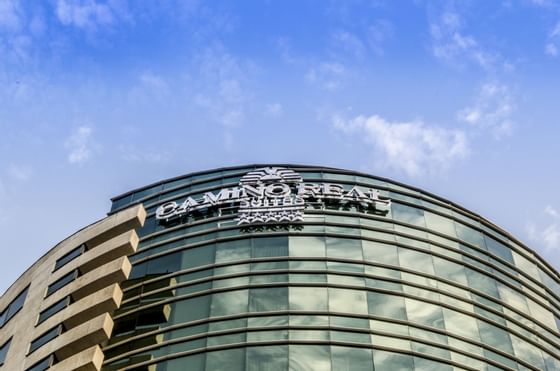 Suites Camino Real offers business and leisure travelers a modern and elegant yet tranquil place to stay in the city's most secure and exclusive business district. Strategically located on La Paz's main street, near the cable car, our hotel offers convenience to local businesses, attractions, dining and nightlife.
Learn More About Suites Camino Real, La Paz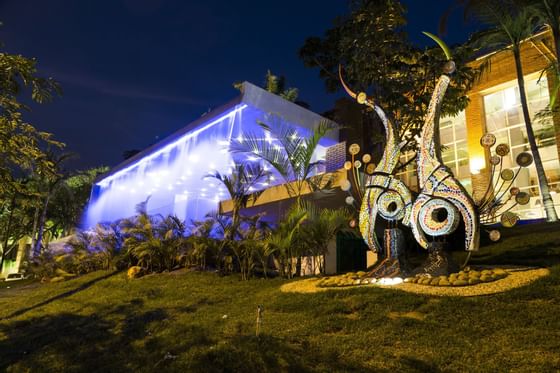 Conveniently located in Santa Cruz's thriving business district, just 11 kilometers from Viru Viru International Airport and across the street from the largest mall in Bolivia, Hotel Camino Real is the first choice of hotels among discerning business travelers, tour groups, couples and families. Equally suitable for corporate or leisure stays, we bring together spacious, luxury accommodations, delicious dining options and warm, personalized service to ensure a relaxing, rewarding stay.
Learn More About Hotel Camino Real, Santa Cruz
Conoce La Paz, la puerta de ingreso a Bolivia
"Ésta es la ciudad más indígena y a la vez la más cosmopolita del país. En ella se concentra gente de todas las regiones, así como inmigrantes de diversos lugares del mundo, esta convergencia convierte a La Paz en un espacio en el que conviven diversas concepciones culturales y expresiones étnicas que le imprimen a la ciudad la singular fisonomía que la distingue.
5 fiestas populares en La Paz que no puedes perderte
La Paz es un centro cultural muy importante, debido a su legado colonial y su presencia indígena, aún hoy puedes ser parte de algunas tradiciones que hacen de esta región un lugar único e inolvidable.
Plaza Murillo el espacio público más importante de Bolivia
"La plaza Murillo se encuentra a más de 3.600 metros sobre el nivel del mar, es el espacio público más importante de Bolivia, convertida en el punto equidistante donde inician las medidas territoriales durante la presidencia de José Manuel Pando (el "Kilómetro Cero" de la nación).
Agasajo de Camino Real a sus clientes en La Paz
El pasado miércoles 9 de noviembre, el personal ejecutivo de Suites Camino Real llevó a cabo el evento anual "Recompensa tu confianza", una cena temática para agasajar a sus clientes corporativos en agradecimiento por su preferencia y confianza.